Winter Weather Safety Tips
Protecting your property, your building, and people
Winter not only brings shorter days and colder weather, but in many parts of the country, it can wreak havoc with buildings and property. Heavy snow loads can collapse roofs, and freezing temperatures can cause pipes to burst, creating significant water damage inside a building. Winter weather also typically increases injury exposures to employees and patrons. Wet, snowy, and ice-covered walking surfaces brought about through winter storms are known to dramatically increase slip and fall accidents. However, taking the time to implement some basic risk management steps can prevent major damage to property, loss of business income, and significant injuries to employees and patrons.
The following are key areas to focus on to protect your property, your building, and the people who work and visit your facility:
Snow Load Risks
When the weight of snow or ice exceeds the design loads, sagging and deflections to the roof can become permanent and, in extreme cases, can cause the roof to collapse. When it comes to snow load risks, the type of snow is just as important as the depth of the snow. Fresh "powder" type snow has less water content than wet, packed snow, and ice is heavier than all snow as it contains the most water. According to the Insurance Institute for Business & Home Safety (IBHS), a collapse "danger zone" may exist if the total amount of snow and/or ice exceeds 20-25 pounds per square foot (psf) and should be an indication to have the load removed. The following are the guidelines by IBHS for the estimated weight of snow:
Fresh snow – 10-12 inches is equal to about one inch of water, or approximately 5 psf of roof area.
Packed snow – 3-5 inches is equal to about one inch of water, or approximately 5 psf of roof area.
Ice – one inch of ice is equal to about one foot of fresh snow, or approximately 5 psf of roof area.
It is also important to realize that roof equipment or roof projections over 2 feet tall can cause snow accumulation due to drifting, thus increasing the snow load to dangerous levels. Additionally, snow accumulation on your roof can produce dangerous snow loads if a taller building is adjacent to your building. The following are examples of properties that are particularly vulnerable to roof damage or roof collapse due to increased snow loads:
Lightweight structures (e.g., canopies, loading docks)
Older buildings
Poorly maintained buildings
Wood truss structures
Light metal joisted construction (especially areas that have not been reinforced where drifting occurs)
Before the onset of the winter weather season, building owners and operators should always ensure that their roof is in good repair. During periods of heavy snow or ice accumulation, it is critical that the roof is inspected for signs of deflection or overloading. If either of these exists, building owners and operators should immediately contact a professional contractor to safely remove the heavy snow or ice.
Freezing Pipes
A frozen pipe can cause serious problems and lead to a costly property damage claim or even a business interruption claim. When pipes get too cold, the water inside freezes, expands, and then can burst. The damage resulting from a burst pipe can be catastrophic, causing flooding, ceiling collapse, plumbing problems, and mold issues. The best way to prevent pipes from freezing is by keeping the building at or above 65 degrees. The following are risk management strategies that can help prevent a pipe freeze event:
- Inspect the building to determine if additional insulation is needed. The following are common areas of a building that are the most susceptible to freezing:
Attics
Basements
Crawl spaces
Exterior walls
Warehouses/Isolated storage areas
- Inspect and test building systems to include:
Boilers
Furnaces
Hot water heaters
Temperature monitors
Water detection devices
Water flow meters
- Protect fire suppression systems
Wet sprinkler systems

Annual inspections to ensure the system and alarm are in working order and piping is adequately insulated
Ensure heating equipment is properly serviced, as sprinkler systems are not always insulated
Dry pipe fire sprinkler systems

Ensure the pipe system is fully drained
Ensure the air pressure in the system is appropriate
Test equipment that monitors low temperature and system air pressure
Note: Fire protection systems depend on water's ability to freely flow when activated. Wet piping systems that are subject to cold temperatures must be sufficiently heated to prevent freezing; therefore, from a life safety perspective, it is imperative to properly maintain fire protection systems to ensure that they will work when needed.
- Other preventive maintenance tips
Consider conducting an infrared survey to identify air drafts and other vulnerable areas to freezing exterior temperatures.
Seal the building envelope with caulk, spray foam sealant, or other materials to keep cold drafts out.
Insulate and/or provide approved heat tracing for water-filled pipes located in exterior walls or unheated spaces. (Note: To reduce the risk of fire, use only UL-listed heat tracing and ensure that they are in good condition)
Keep water lines warm and moving.
Drain any piping that is not required during the winter months.
Consider purchasing the following monitoring and sensing devices:

Temperature monitoring devices for the building
Water flow monitoring and shutoff devices
Water leak sensing and shutoff devices
Winter Weather Slip and Fall Prevention
Slip and fall incidents are the most common injury in the workplace and remain among the most common injuries to patrons who enter your facility. During the winter seasons, slip and fall exposures significantly increase as wet, snowy, and icy conditions can make walking surfaces extremely slippery. During the cold-weather months, building owners and operators should take extra precautions to mitigate slip and fall exposures. The following are tips to reduce slip and fall incidents during the winter months:
- Property and Building Safety Tips
Since most slip and fall incidents occur outside, where individuals travel on foot between their vehicles and the work site, it is imperative to ensure parking lots, sidewalks, and entrances are clear of ice and snow before employees and patrons arrive at the facility. These walking surfaces must also be monitored and maintained throughout the day.
Use salt, ice melt, or other proven anti-slip material to keep parking lots and walkways clear and ice-free.
Ensure adequate lighting in the parking lots and around the facility's entire perimeter. Since winter months bring shorter days, it is also important to ensure that the times the lights are turned on or off are adjusted appropriately.
Ensure running mats at the building entrance are of proper length to achieve their purpose of removing soil and moisture, are replaced when they become saturated, and are free of rolls, curls, or buckles that may create trip hazards.
- Hazard Inspection Tips
Inspect the property for areas where ice tends to form, such as below downspouts, clogged storm drains, areas below a roof where melting ice drips to the ground and refreezes, sloped walking surfaces where melting ice forms puddles and refreezes into ice patches, etc.
Be on the lookout for black ice – a thin, nearly invisible coating of ice caused when temperatures rise above freezing and quickly drop below freezing.
Ensure steps, ramps, and other changes in elevation are clearly visible in snowy conditions.
- Employee Awareness Tips
Wear footwear that is appropriate for the weather conditions. Footwear should be well-insulated, waterproof, has a non-slip, thick sole, and a wide, low heel.
Use walkways that have been cleared and salted. Avoid taking shortcuts in non-cleared areas.
Test the travel path for slickness by sliding your shoe over the walking surface before proceeding.
Walk slowly and pay attention to your surroundings. When walking in snowy or icy areas, consider the following:

Walk flat-footed
Take slow, short steps. Never run on snow or ice-covered surfaces.
Keep your hands out of your pockets to help maintain your balance and help break your fall if you slip.
Avoid carrying objects if possible.
Use caution when getting in and out of vehicles.

Report unsafe conditions to a supervisor or manager.
As the days get shorter and the weather gets colder, it is essential to be mindful of the increased exposure winter brings to your property, building, and the people who visit or work there. A modest investment in time and resources can prevent significant property losses, injuries to employees and patrons, and even significant business interruptions.
This article was created for educational purposes to share general information. Consult a licensed professional in your state when seeking advice. See your policy or agent to view your specific terms, conditions, coverage, exclusions, products, services, and programs.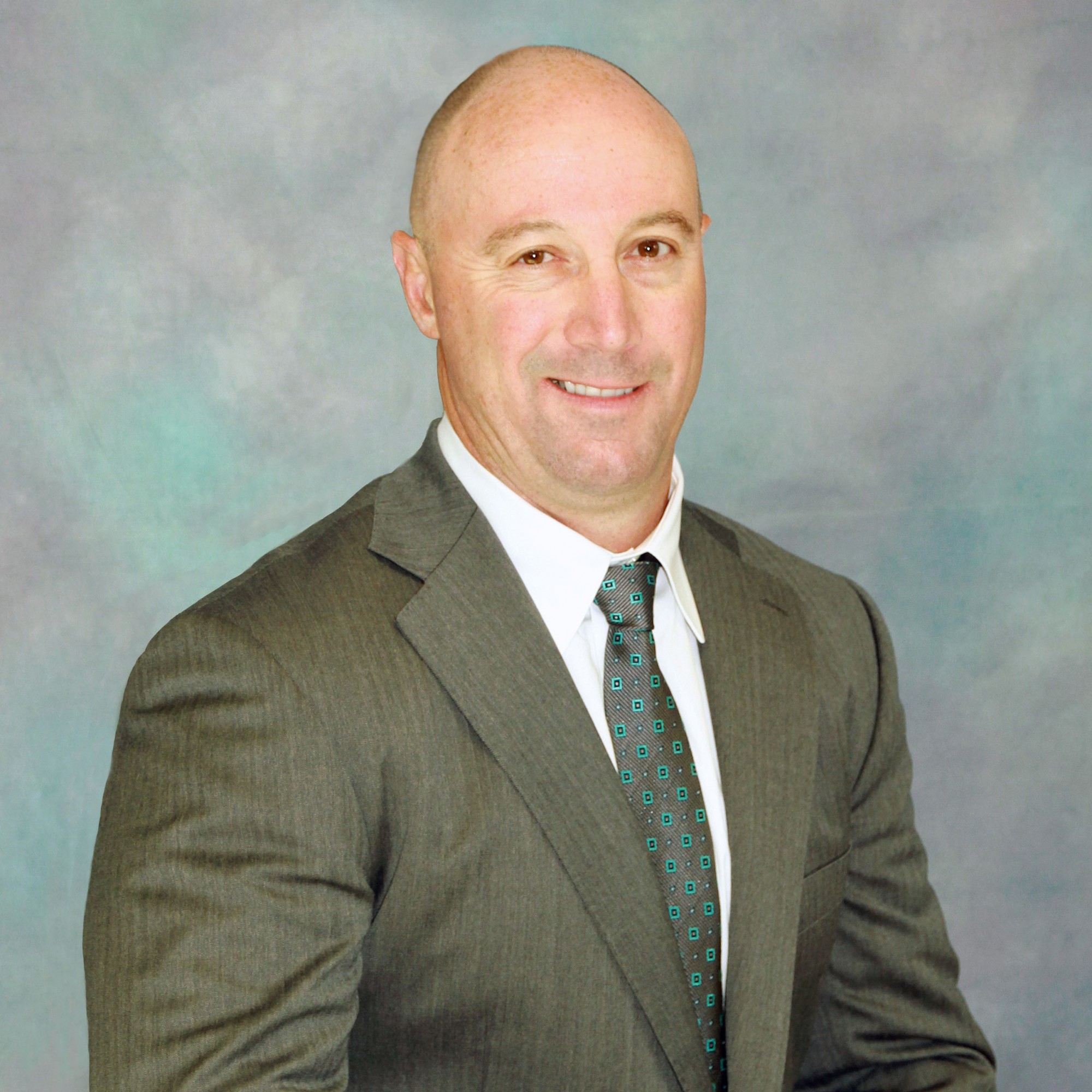 About the Author
Rich Powers ARM
Rich Powers serves in leadership as the Executive Vice President at American Specialty Insurance. Powers has been at American Specialty since 2000 and has over 30 years of experience in the sports and entertainment industry working in risk management as well as operations management. He holds an Associate of Risk Management (ARM) Designation as well as several other safety, security, and auditing certifications and licenses in the industry.